A Personal Reflection on Injustice, Fear, and Hope
By Seasons | June 01, 2020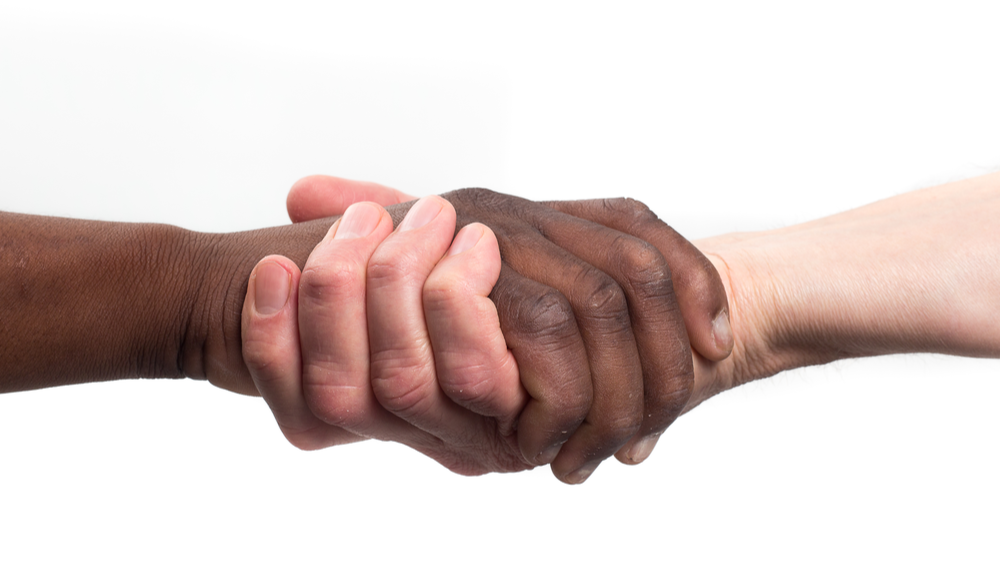 Fear is an interesting and powerful emotion. It can prevent us from doing something dangerous, acting as that sixth sense that helps us to make good decisions. But it can also prevent us from living up to our potential and fulfilling our responsibilities as human beings. Fear can drive many into positive action (think of the famous Mr. Rogers quote "look for the helpers"), while others may unfortunately be driven to negatively act outside of their usual character.
Recent examples of xenophobia during COVID-19, economic challenges faced by many who were already experiencing financial instability and food insecurity, and most recently, #BirdWatchingWhileBlack, are bringing to light opportunities for us to turn our fears into growth as a community and more importantly growth as members of the human race.
We hit an unfortunate milestone recently—over 100,000 United States citizens have died from COVID-19. While not every state has chosen to track the demographics of their coronavirus-positive patients, the statistics we do have show that it has disproportionately affected and killed people of color. Let me be clear, COVID-19 has impacted everyone in some capacity. But we must acknowledge that the minority experience and concerns during the coronavirus outbreak cannot be compared to those who do not identify as such.
As a woman of color, it pains me to hear stories of verbal assault on members of our Asian American community.
It pains me to know that the pre-existing health conditions that are common in the Black community puts my loved ones at a higher risk.
It pains me to worry that my beautiful, trans sister would be pre-judged and not receive high quality care if needed.
It pains me to admit that when my husband goes out for a jog at night, my heart rate spikes until he returns home safely.
Finding a healthy way to discuss and process our thoughts and feelings is something that we all must learn to do—both during COVID-19 and after. This pandemic is a slow-moving trauma. Every single one of us is living through a global pandemic and the long-term effects won't fully be understood for decades. Yes, it can be uncomfortable discussing the systemic injustices that our colleagues, neighbors, and friends experience. But being complacent or ignoring the issues facing so many does not mean they don't exist. We have to become comfortable with having uncomfortable dialogues in order to prosper. If you're reading this, you are in a position to be a part of the solution. If we all learn to first seek the good in each other instead of assuming the worst, we could unite behind that vision and be unstoppable as a community.
I've been privileged to work in the hospice and palliative care community for the past four years. It has been an honor to contribute to the very personal and loving end of life experience of our patients as well as their families of choice during bereavement. Working for an organization with a mission, vision, and values that coincide with my own has been affirming and inspiring. Trust, Responsiveness, Understanding, Empowerment, Humility, Ownership, Passion, and Excellence—this is what you are committing to as a member of Seasons Hospice & Palliative Care. Our work is an honor and I am appreciative that the hospice space is designed to ensure that every person receives the care and support that is needed. Most hospice patients are Medicare recipients, which is built on a promise of caring for all elderly Americans equally, removing a barrier that at times can impact the quality of care for patients throughout the country. As an organization, our Cultural Inclusion Council has been in place for the past two years with the goals of educating our staff on providing culturally sensitive care with humility, educating the community about hospice care, and ensuring development and staffing opportunities for anyone interested in a rewarding career in hospice.
Dr. Robert Anthony once said, "The angry people are those people who are most afraid."
But fear is developed over time, we aren't born with it. What's natural from the time of birth is love. Operating in love, disposing of one's own ego, embracing humanity, and seeking to understand—that is who we are at our core. Love is responsible for feelings of happiness, empathy, certainty, honor, belonging, and acceptance. Love is what we all seek from the moment we're born until the moment we die.
It may be hard to pinpoint what you can do when injustices occur, but take one step at a time—acknowledge the reality of what is happening without diminishing feelings of those affected, listen without ego, be open to perspectives that differ from your own, selflessly seek to understand the hurt and exhaustion felt by people of color, and start from a place of love.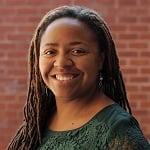 About the Author: Nicole McCann-Davis is the National Director of Communications and Multicultural Affairs for Seasons Hospice & Palliative Care. Since joining Seasons in 2016, Nicole has helped to further develop Seasons' cultural inclusion efforts and education for staff and the many communities we serve. Prior to joining Seasons, Nicole worked in the television production industry before joining McDonald's Corporation in an internal communications role. Nicole was first introduced to hospice as a volunteer. Nicole earned her Bachelor of Science from Columbia College Chicago, and her Master of Communications from Northwestern University. She currently serves as a board member of the Seasons Hospice Foundation, and holds a Certificate in Diversity and Inclusion Leadership from Cornell University. Nicole McCann-Davis is a resident of Oak Park, IL, and is a wife and mother of two beautiful, though active, girls.