Seasons Receives Support From Community
By Seasons | April 04, 2017
This week marks the official 20th anniversary of Seasons Hospice & Palliative Care! We are celebrating 20 years of Honoring Life ~ Offering Hope, 20 years of granting final wishes, and 20 years of meaningful work.
We are so excited about the overwhelming support we have received from the community for our 20th Anniversary. Thank you to Rahm Emanuel, Mayor of Chicago for the kind words you shared with our staff.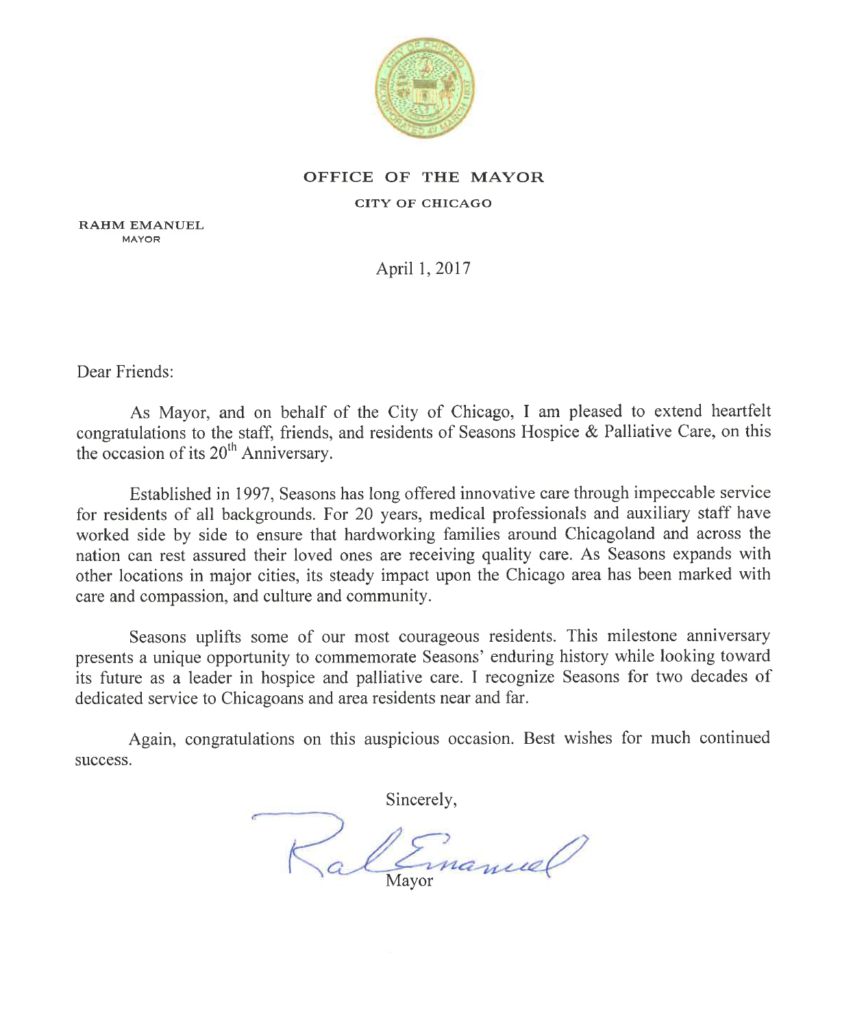 Also, our heartfelt thanks goes out to Mayor Bradley Stephens of Rosemont for issuing a proclamation declaring April 1, 2017 as Seasons Hospice & Palliative Care Day!